Process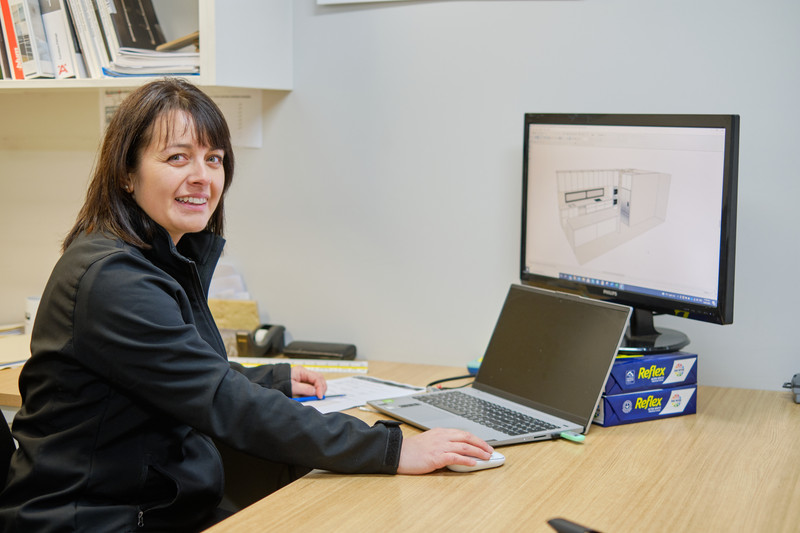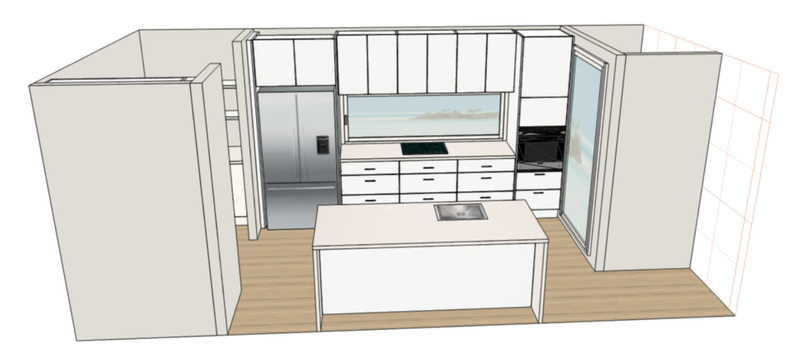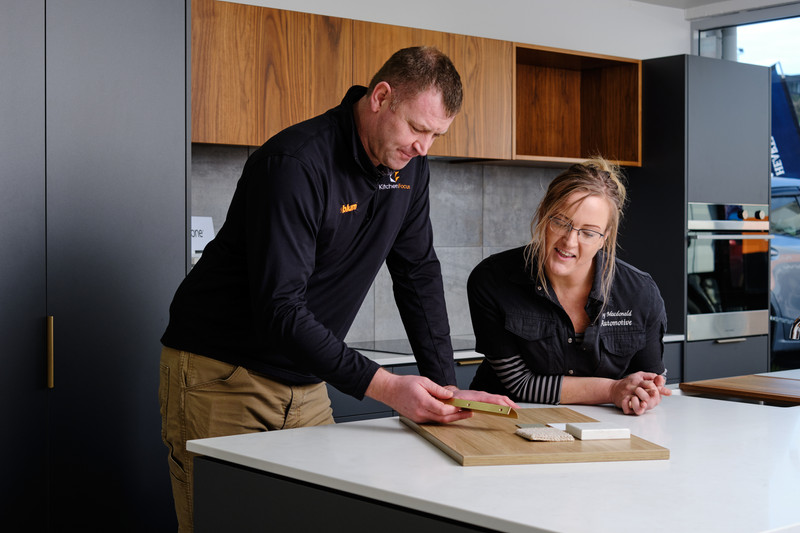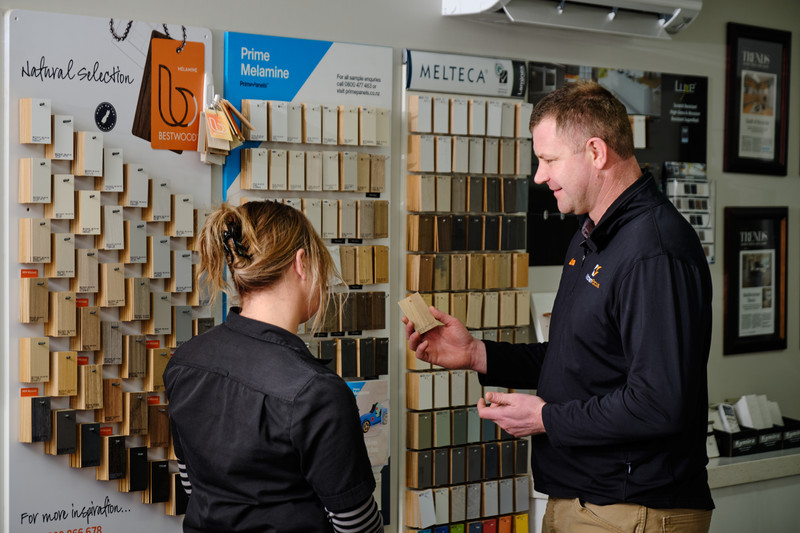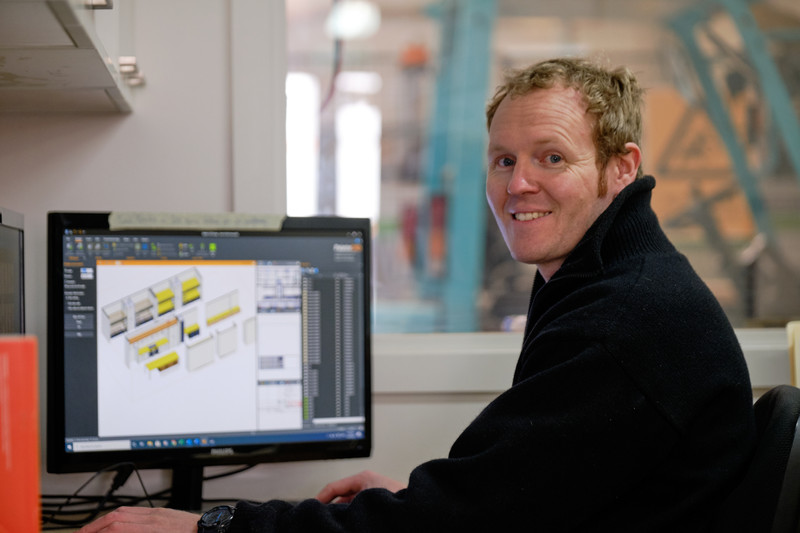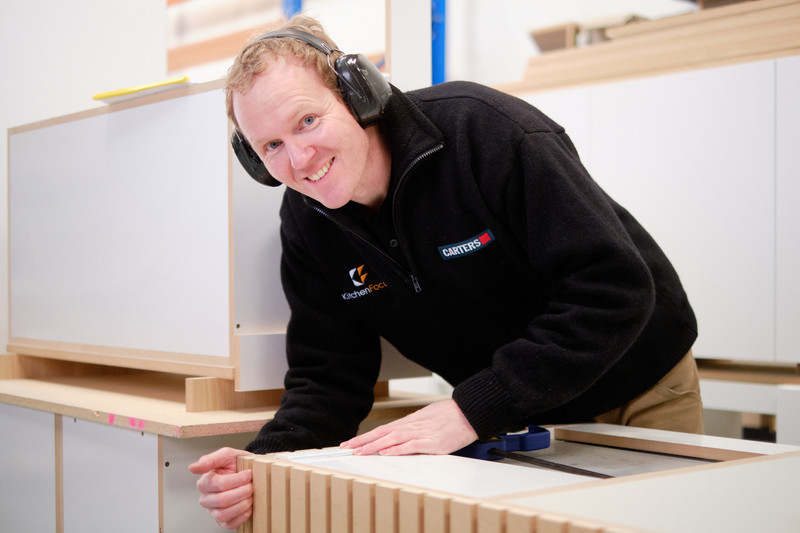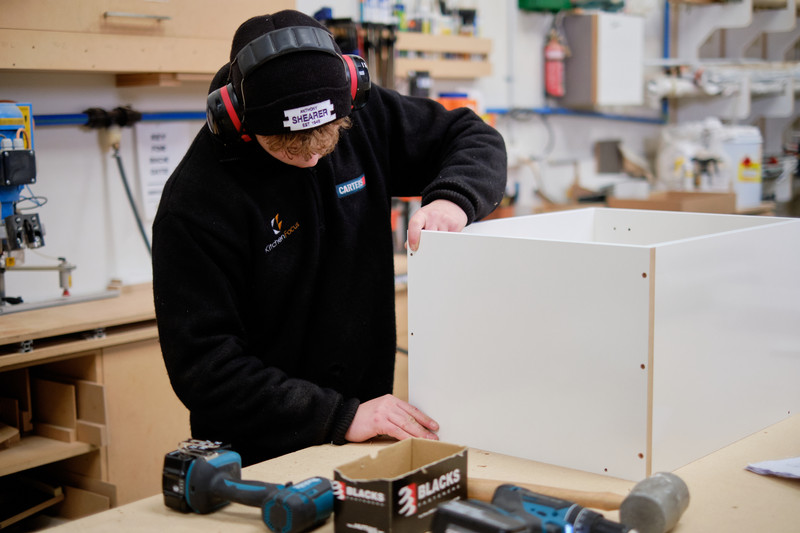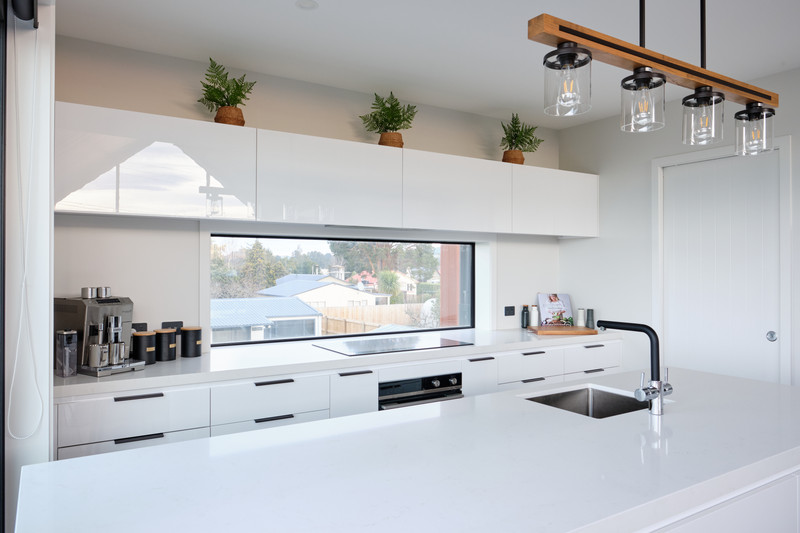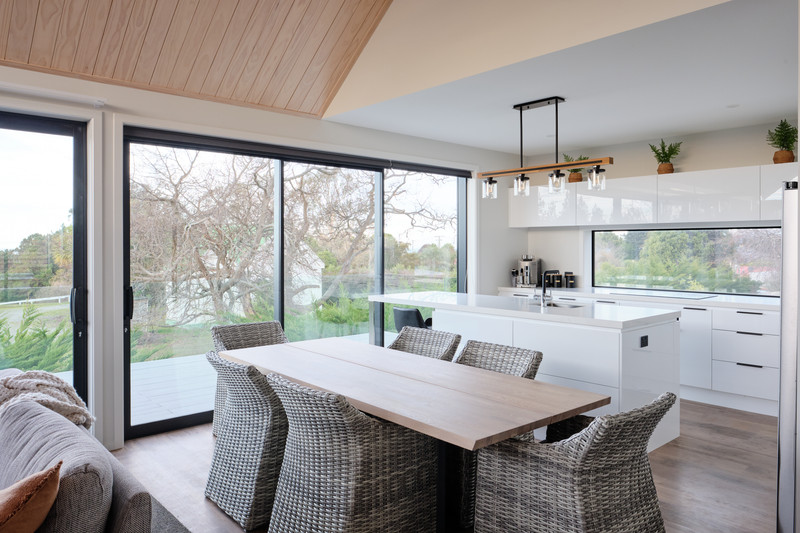 When it comes to your dream kitchen, you're in the right hands with Kitchen Focus.
Why choose Kitchen Focus?
From dreams to reality, we help you through the process of creating your perfect kitchen. When it comes to designing and building a kitchen or any custom joinery, we're with you every step of the way and we work closely with the builder of your new home or renovation ensuring the whole process runs smoothly. We keep in touch with your builder throughout the process, providing key details (for the details for your services such as plugs and pipe locations, and keep close to the build programme). We always advise to get in touch with us early in the building process, as this helps streamline the project, and we can provide cost certainty for your cabinetry early in the process.
Starting the process
If you're interested in getting Kitchen Focus involved, fantastic. Please email or call us and we'll make a time for the initial consultation - for new builds we generally meet in our showroom and often by phone/video call for our out-of-town customers. You can upload documents directly to our website, making it easy to show us your plans. If it's a kitchen renovation, we will meet with you on-site, and undertake the initial site measure.
Design
First step of Consultation
In our first consultation, we talk about how you will use the kitchen and focus on the function and layout. We discuss what your major appliances are, and your preferred layout of these (your oven, dishwasher, fridge, cooktop etc). We'll discuss aspects around the overall function, working spaces, storage needs and how much seating you may like. We look at how you can make the most of the space you have for your new kitchen, and how you and your family interact with the kitchen area.
Next, our designers will review your consultation notes, and integrate these into our kitchen design programme, which will create 3D drawings and a floor plan for you to view as you decide your preferred layout. Our design team keep up to date with the latest trends and are in regular contact with our suppliers for new innovations and products.
If you're looking at a large project including laundry, wardrobes, and other storage areas – we'll cover these at this consultation too.
Second step of Consultation
Once we are happy that we have the ideal layout and functionality, we meet again to discuss aspects of your kitchen like the materials your kitchen can be made from - we discuss benchtop options, and work through colours, sinks, handles, LED lighting and any pull-out features that you may consider.
Our showroom is equipped with two full kitchens showcasing multiple features and finishes. We also have a comprehensive range of samples displaying kitchen materials and colours, benchtop samples, and handles. We regularly meet with interior designers with you to help step through these big decisions. For our out-of-town customers, we regularly send samples direct to allow selections to be made.
Quote
Now we can provide our fixed price quote. At this stage, some aspects such as benchtop type and may not be confirmed until the cost is known - to allow full visibility of your options, we often prepare the quote with a base level specification and provide pricing for the upgrade options you may be considering - this way you can get a feel for the best fit for you. Once the design and materials are all agreed on and you've signed off on your quote, we can get started on the manufacture.
Manufacture
Your cabinetry will be manufactured in our Dunedin workshop by an experienced team and top-quality European machinery.
Your space is measured by our team, then programmed in the latest Computer-aided design (CAD) program and manufactured at our workshop using top-quality European machinery and technology. This ensures it will fit with millimetre accuracy. All our hardware are top-quality European products. Our team is experienced and passionate about the product they produce. All our joinery is first pre-assembled in our factory, then deconstructed before being installed in your home, ensuring an accurate installation.
Our manufacturing process is quality-driven and focuses on ensuring your kitchen is as you should expect it to be, on install day.
Install
We project manage your job end to end through the design, manufacture, and installation process. We have a team of skilled builders, plumbers, electricians, and decorators readily available to assist on all projects where required.
We supply the cabinetry needs of many new homes and can be involved from the start of the process to create the concept designs and quote to allow you certainty going into the build. We know that being on time and to budget is important to our customers, and offering a design, manufacture, and install service means we're in control, every step of the way to meet those key milestones in any new build or renovation.
The installation process should be as simple and straightforward as possible to cause minimal disruption. Our installation team work in with a team of highly experienced tradespeople, reconnecting your new utilities and leaving your new cabinetry ready for action.
Why the Kitchen Focus process matters
Kitchen Focus offers the full design, manufacture, and installation process. This allows us to control the process and ensure the vision from the initial consultation is embedded throughout each step so our customers get exactly what they expect on install day. A lot of our customers choose to work with Kitchen Focus for more than just their kitchen because we offer the full package when it comes to cabinetry for your home.
For quality cabinetry made to high-quality standards which is always delivered on time – get in touch with us today. Contact us for a free consultation.